This is so exciting....this article is about my daughter, Emily Williams and her friends. I am so proud!
Animas High School graduate creates Ladies Skate Night
Skateboarding group encourages girls in male-dominated sport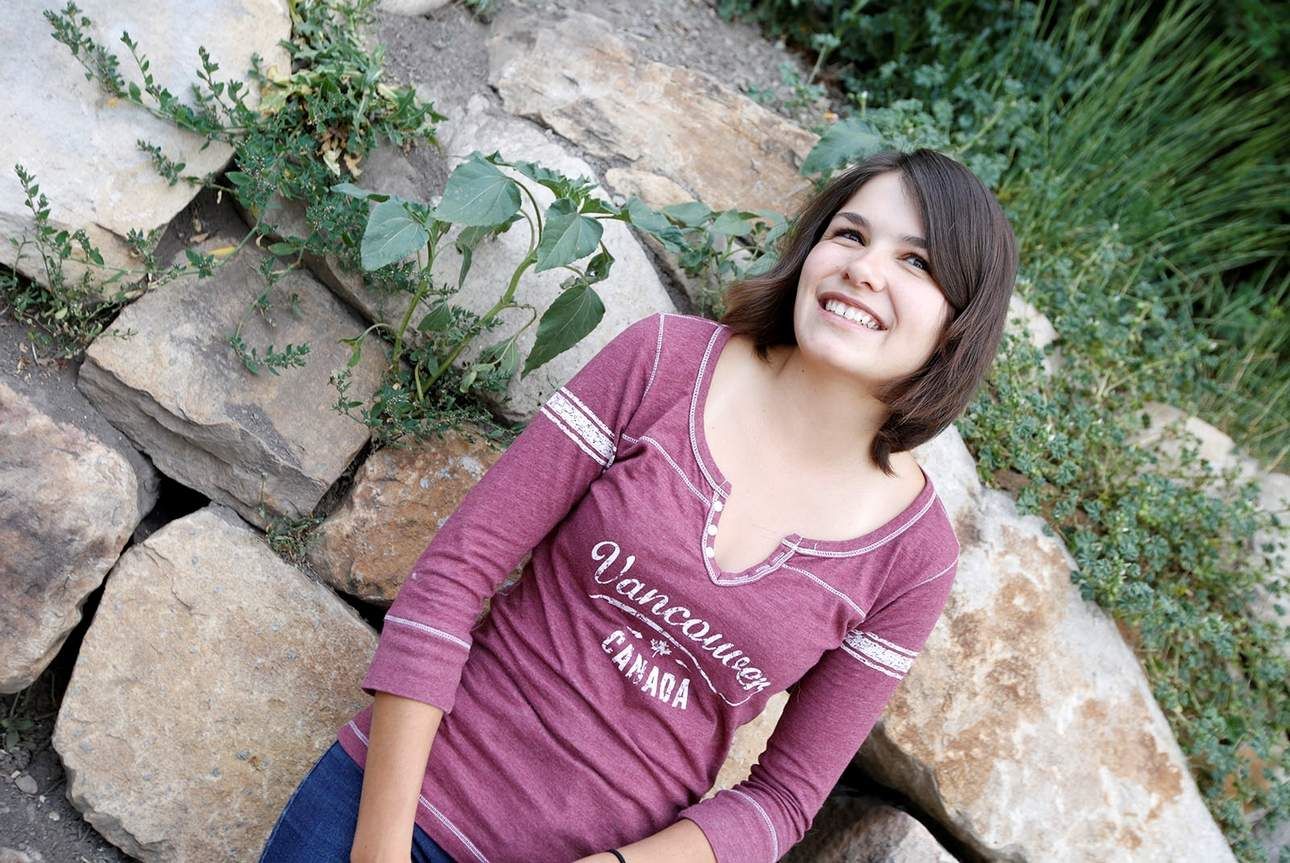 Some might call Animas High School graduate Emily Williams a risk-taker. She has a knack for extreme sports such as snowboarding and skateboarding.
But she observed a lack of acceptance for women in those endeavors.
As part of her senior project, Williams, 18, studied gender equality in extreme sports. She wrote a thesis on the subject and, for her action project, formed Ladies Skate Night in Durango.
"I started skateboarding three years ago, and I am very passionate about extreme sports. When I started skateboarding, I was nervous to go to the skate park because I was the only girl," Williams recalled. "They looked at me like I didn't fit in. For the first year, I went down at 8 a.m. so I could learn by myself."
Interest in women's skateboarding has grown in recent years, according to a 2014 article by Forbes: "If you ask industry insiders about the future of women's skateboarding, they will tell you that interest levels have shot up. It is the fastest growing demographic in action sports, and younger girls are starting to skate."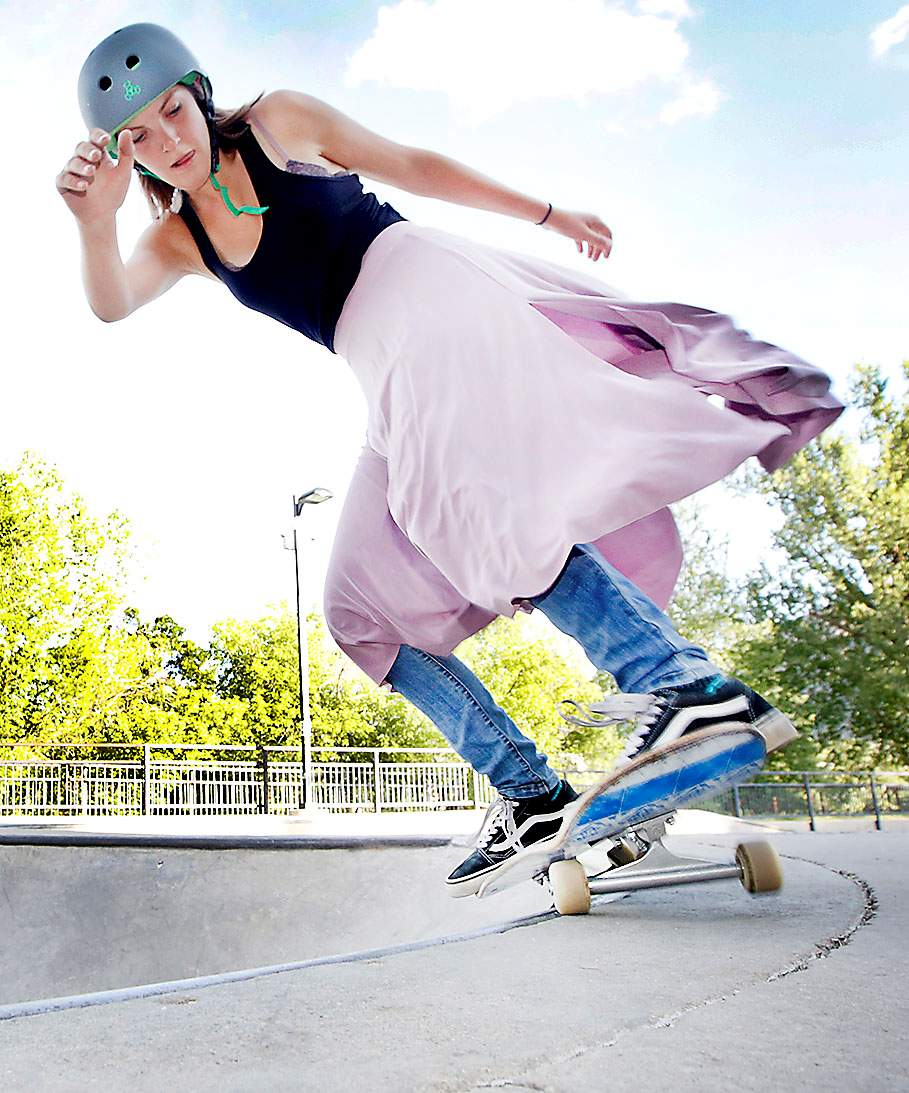 Williams said she was inspired to create Ladies Skate Night to make it easier for other girls to get involved in the male-dominated sport. The women and girls meet from 6 to 8 p.m. every Wednesday at Durango Skate Park in Schneider Park. Attendance can vary.
"It depends on the week, but some nights there will be 10 to 15 girls, and other times, there are three of us," Williams said. She hopes more girls will join once summer is in full swing.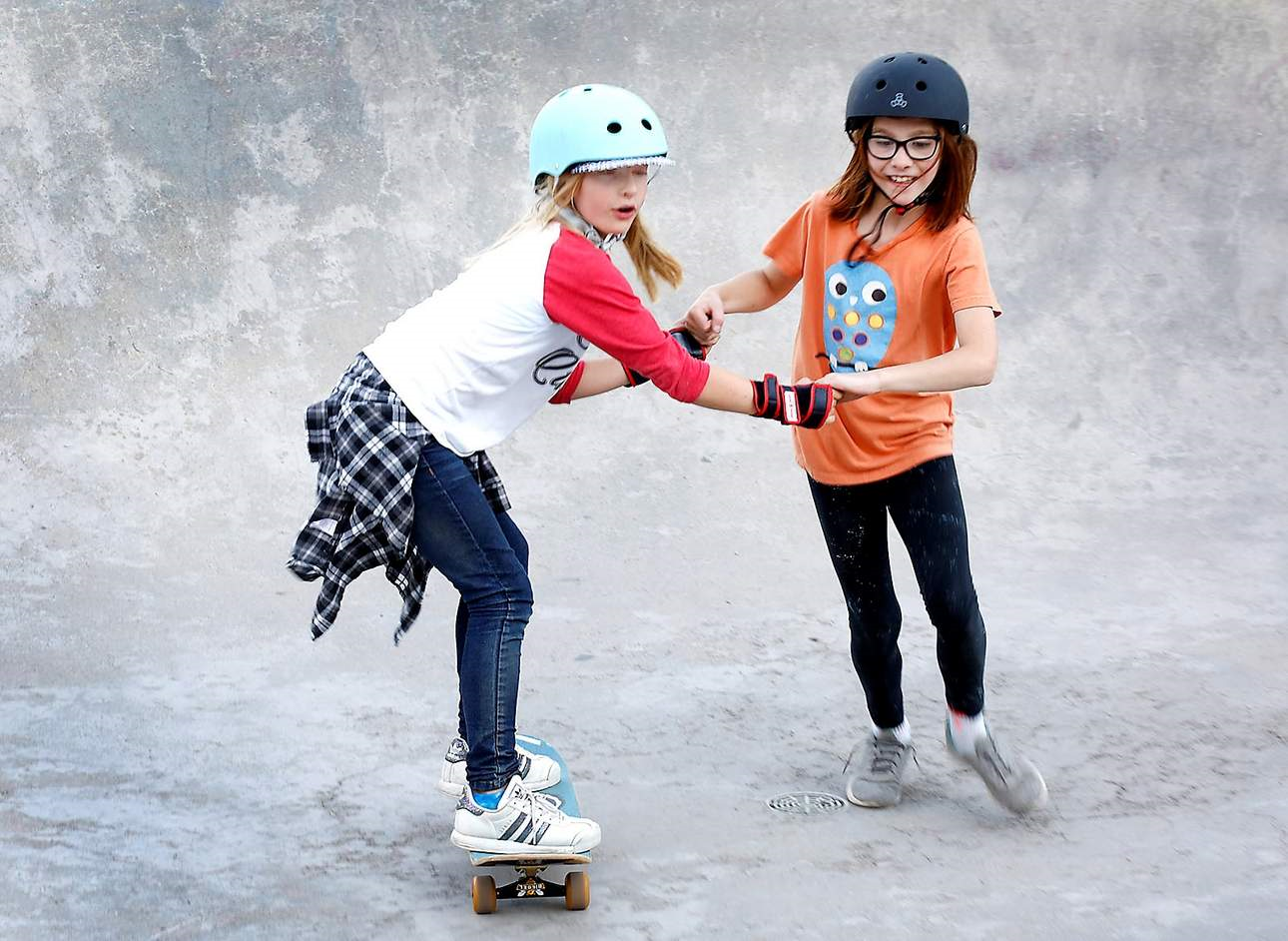 About 15 girls and young women turned up for Ladies Skate Night on Wednesday. Dressed in tutus and skirts over their pants, they matched the number of guys at the park that evening.
Despite the various ages and skill levels, the girls rallied around one another. Extra boards and helmets were available for first-timers wanting to learn.
Lilah Gutt, 17, has skateboarded for about a year, and the women at skate night are helping her improve, she said.
"As I'm learning, I'm being pushed by those at my skill level and those who are better," Gutt said. "We teach each other and learn together. This helps to show girls that they are welcome, and it's not just a male sport."
Ten-year-old Neko Kruchell is one of the youngest girls participating in Ladies Skate Night. She is new to the sport and is being taught by Williams. Neko was joined at the skate park by her mother, Kate.
"This is girl empowering and they are badass. Emily has been teaching Neko and volunteering her time because she really cares about this. It's nice when your kids have wonderful role models like these older girls to look up to," Kate Kruchell said.
Lauren Giggy, 21, is a longtime skateboarder. She said she has been skating for most of her life but recently found this welcoming community.
"It's so awesome because I've never had even one other girl to skate with me," Giggy said. "I had no idea Durango was a large enough community to have a women's skateboarding group."
Williams also runs the social media account for Ladies Skate Night, but starting in July, Gutt will take the reins when Williams leaves for Germany.
"I'm going to take a gap year to move to Germany and hopefully teach snowboarding in the Alps," Williams said. "But I'm really hoping the other girls will continue this event and create a community of women skateboarders to encourage each other."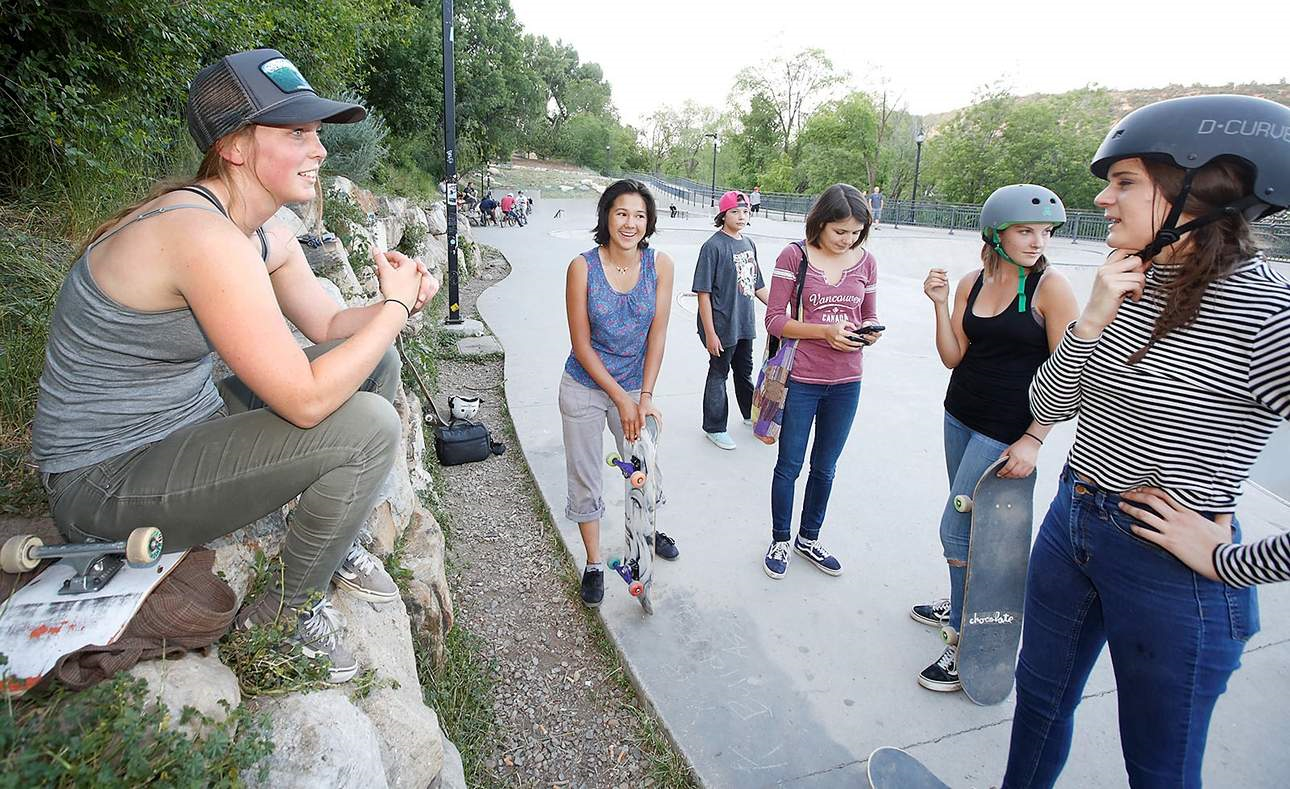 Sources: via